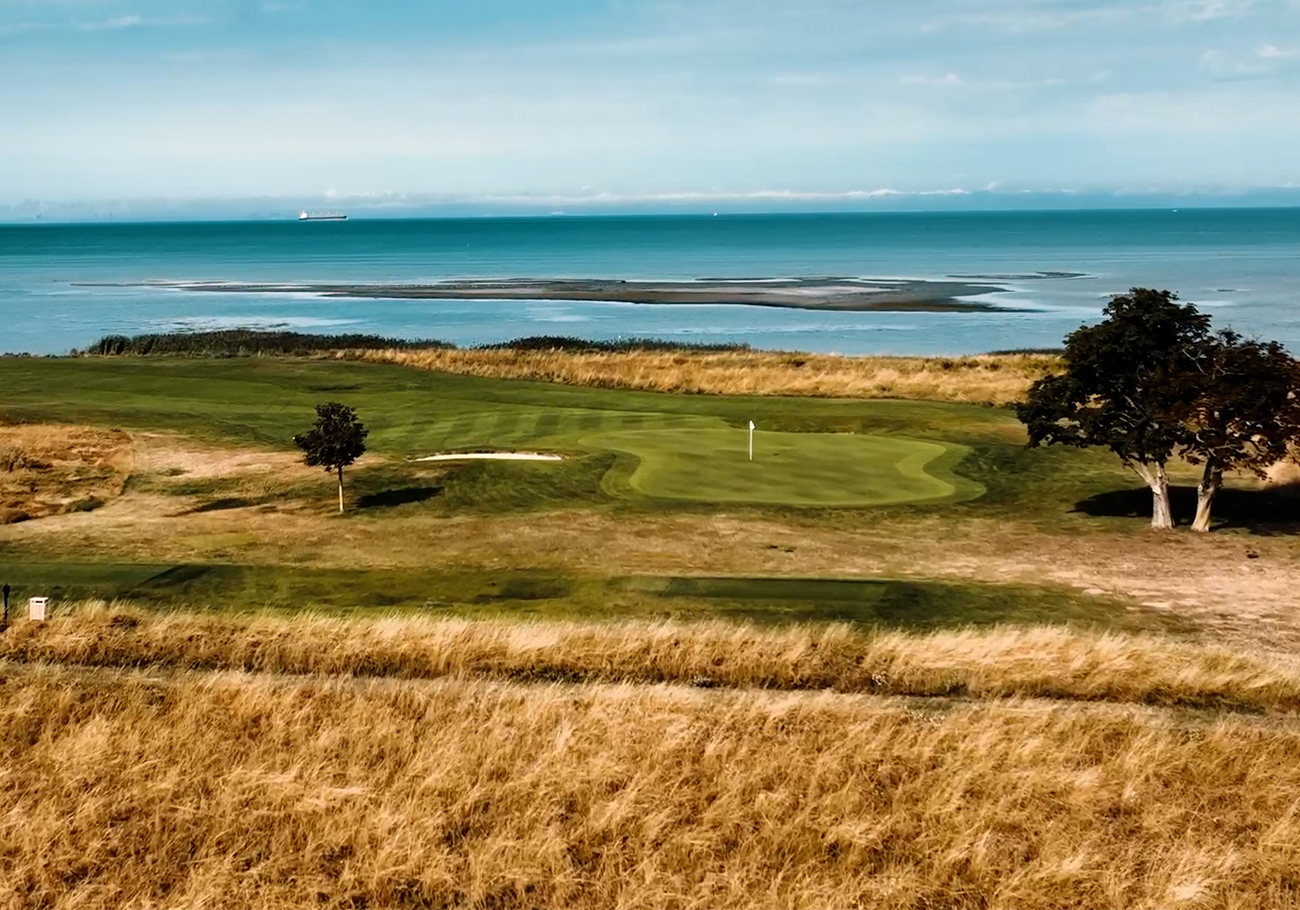 PRECISION PRO GOLF vs. BUSHNELL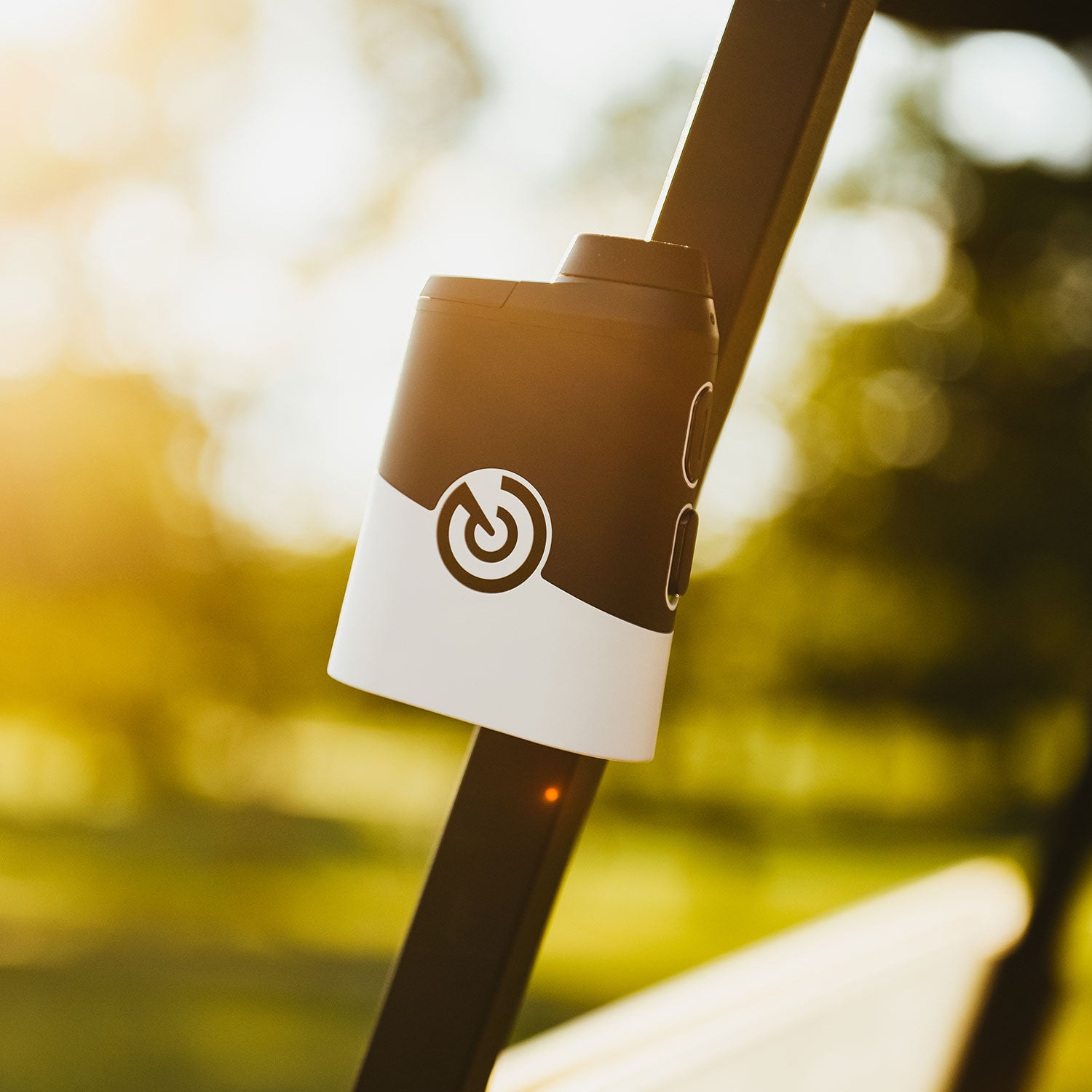 Bushnell has always made great rangefinders. But today, Precision Pro rangefinders are just as good plus our products are customizable and we offer an unmatched level of service.

While Bushnell can charge more because of their brand name we prefer to invest in you, the golfer. We offer golf's only free battery replacement program, a 3-year warranty vs. 2 years from Bushnell, a 90-day money back guarantee on all products, plus hassle free support.

We don't have the luxury of the biggest name so we have to make better products at better prices and treat our customers better. Join our team and see for yourself.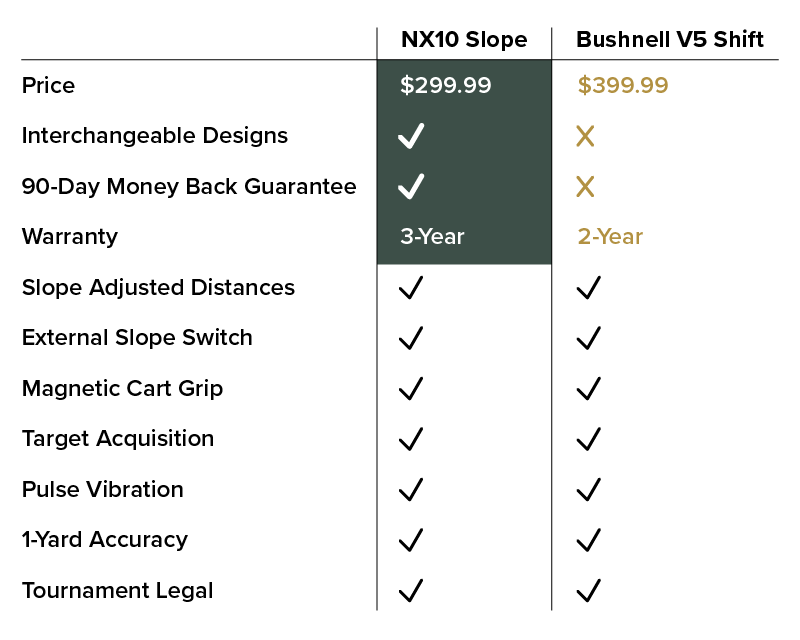 PRECISION PRO VS. BUSHNELL
See how the NX10 Slope compares to the Bushnell V5 Shift.

Sean Ogle, Breaking 80
"It is honestly the best rangefinder I have reviewed, in a very long time. I think I have given 3 or 4 perfect tens on Breaking Eighty over the course of the last 10 years reviewing golf products. NX10 lives up to its name, perfect 10."
Any company can give you exactly what you paid for. Our goal is to give you more.
PRECISION PRO GOLF RANGEFINDERS
Product questions? Jack and Eric are ready to help - 888-568-6770.
COMPARE OUR RANGEFINDERS