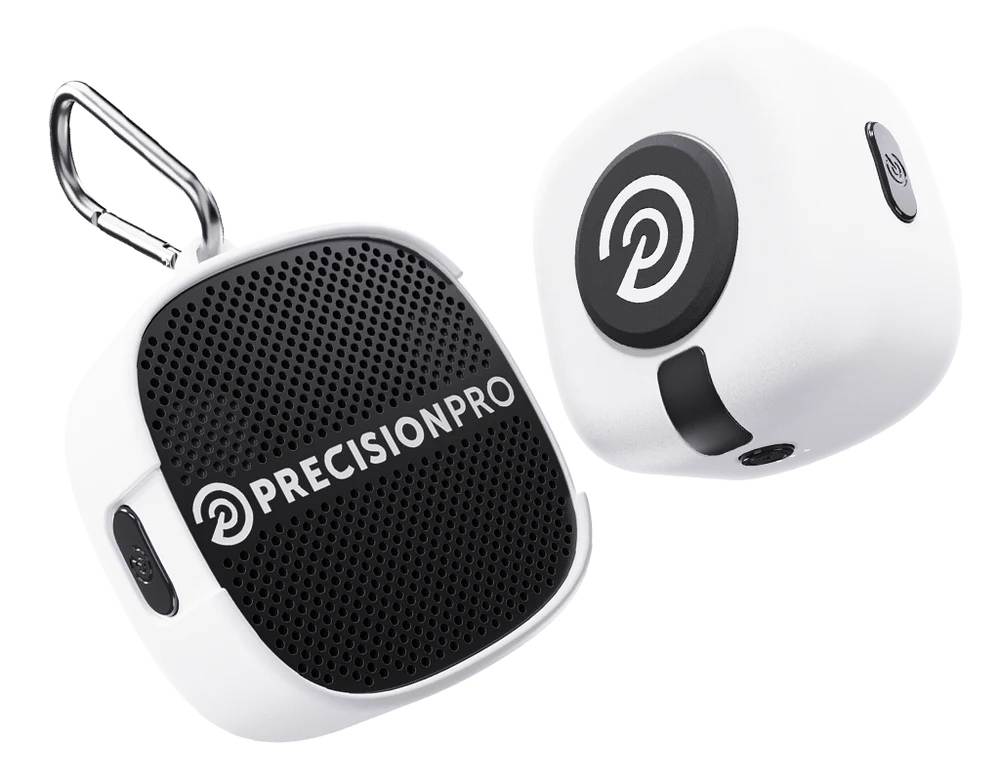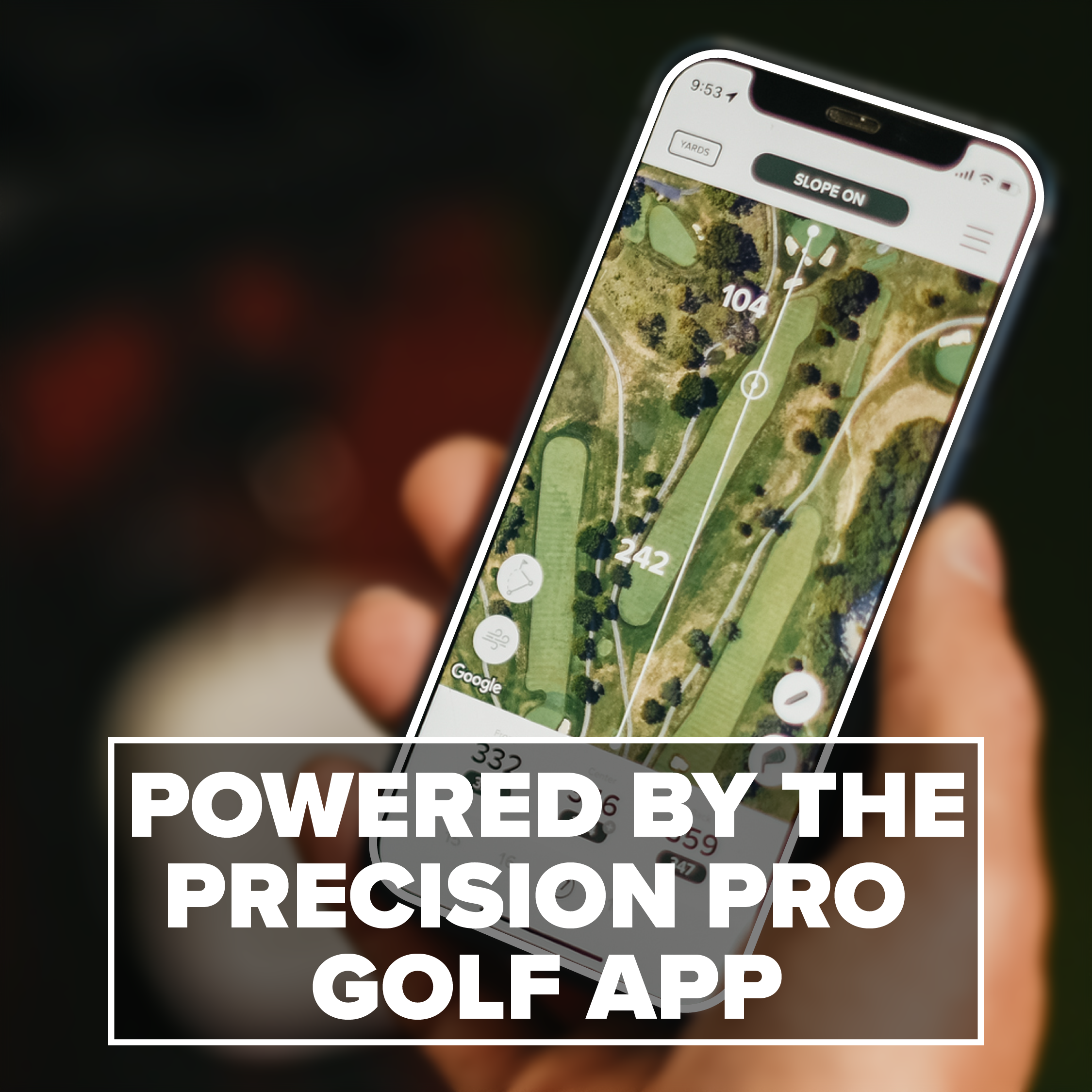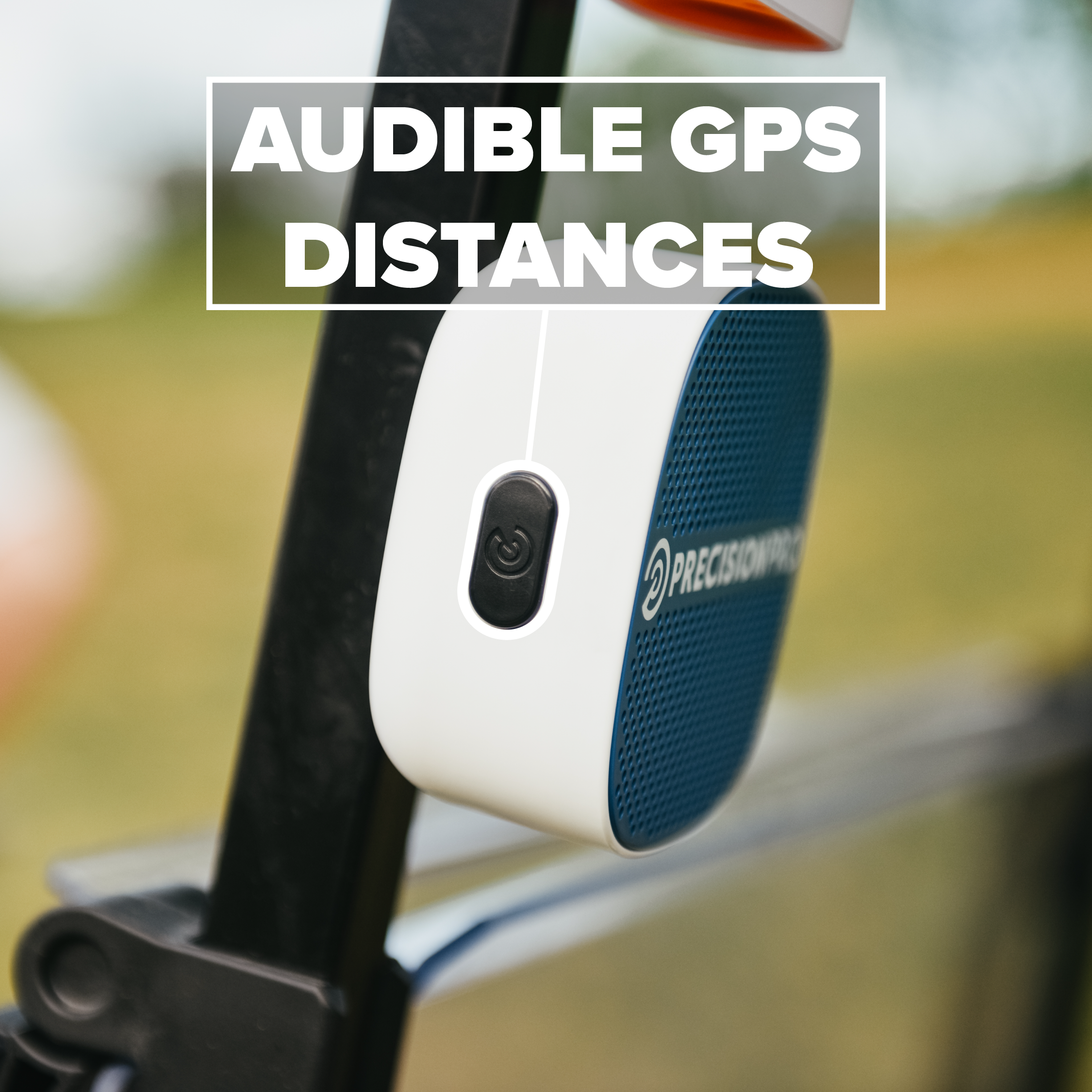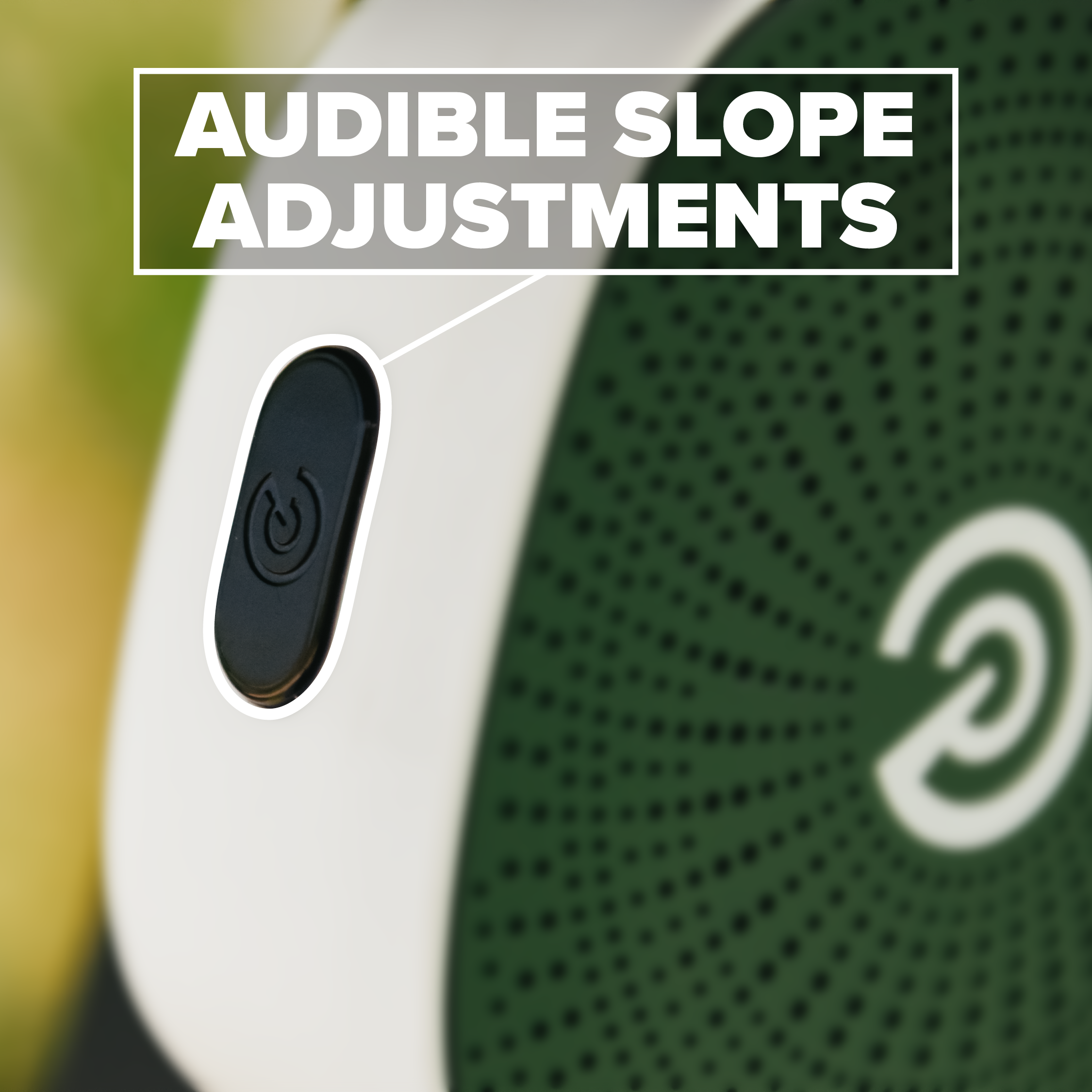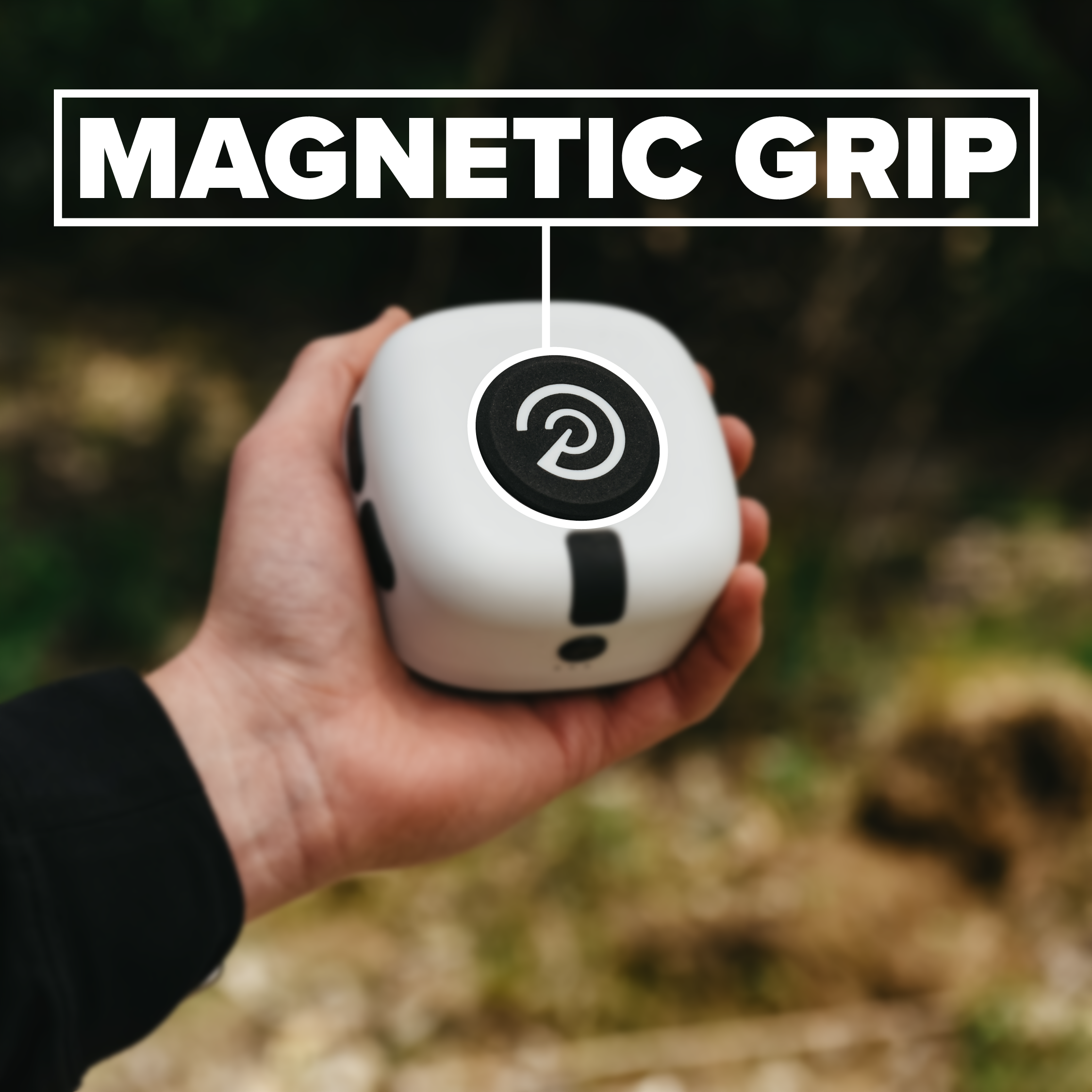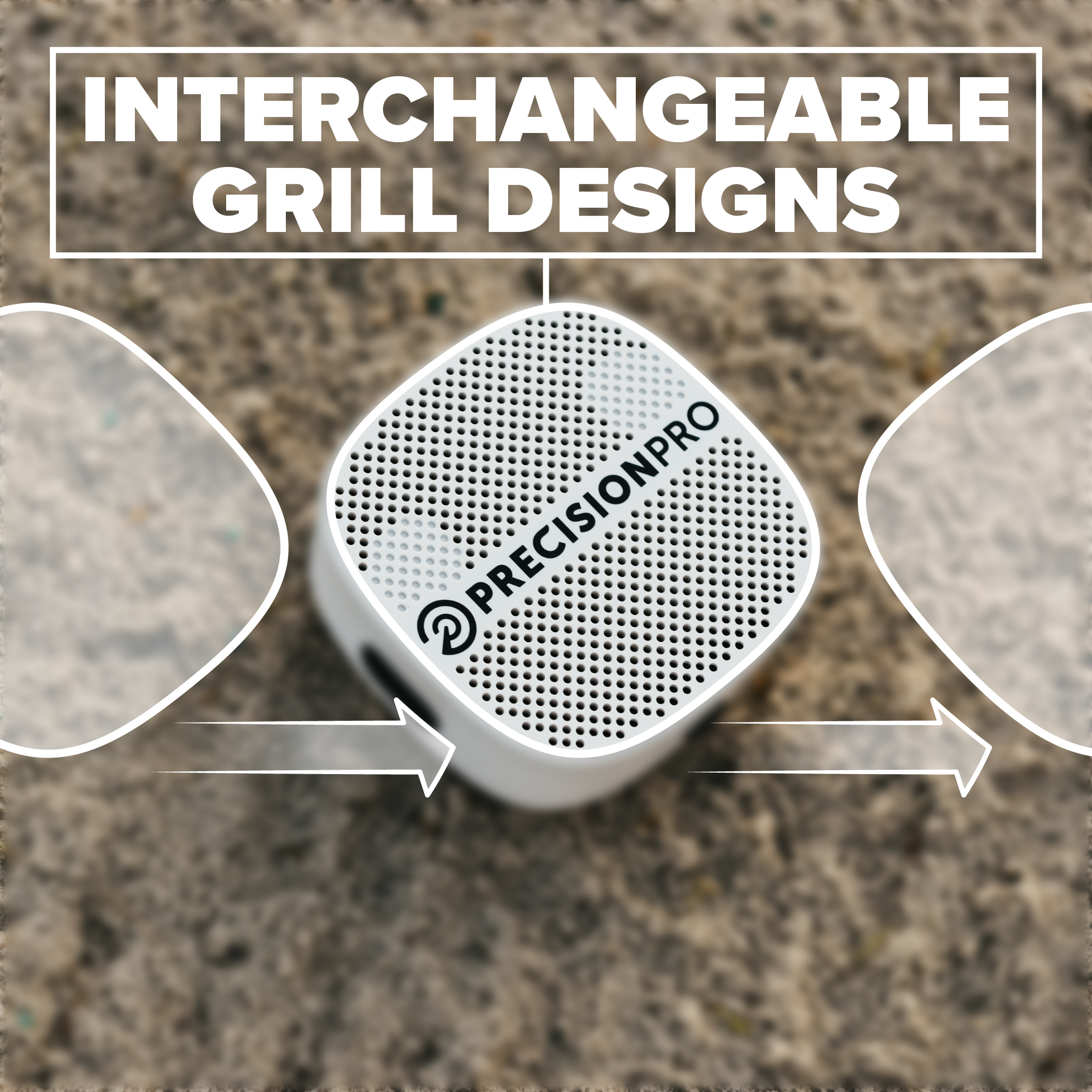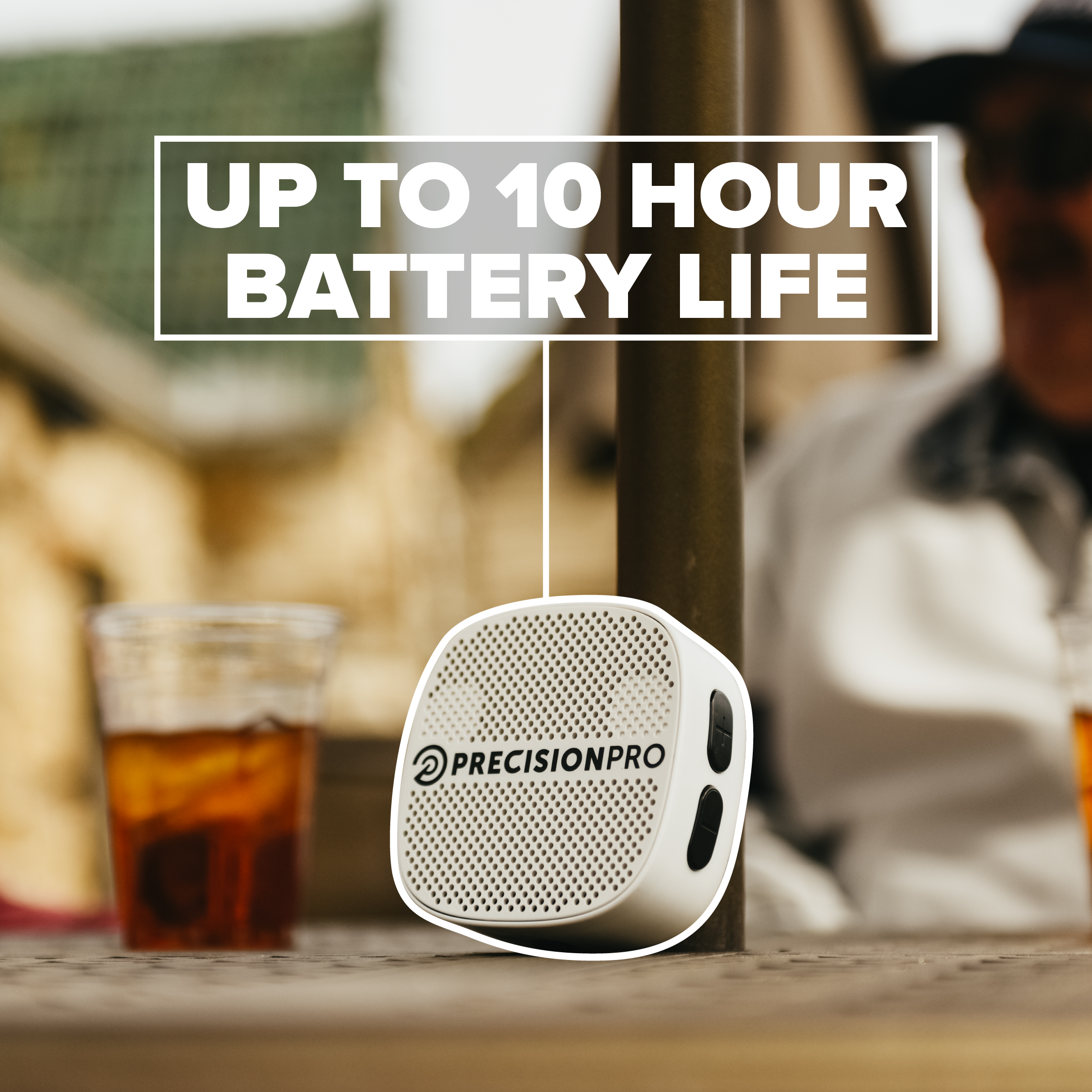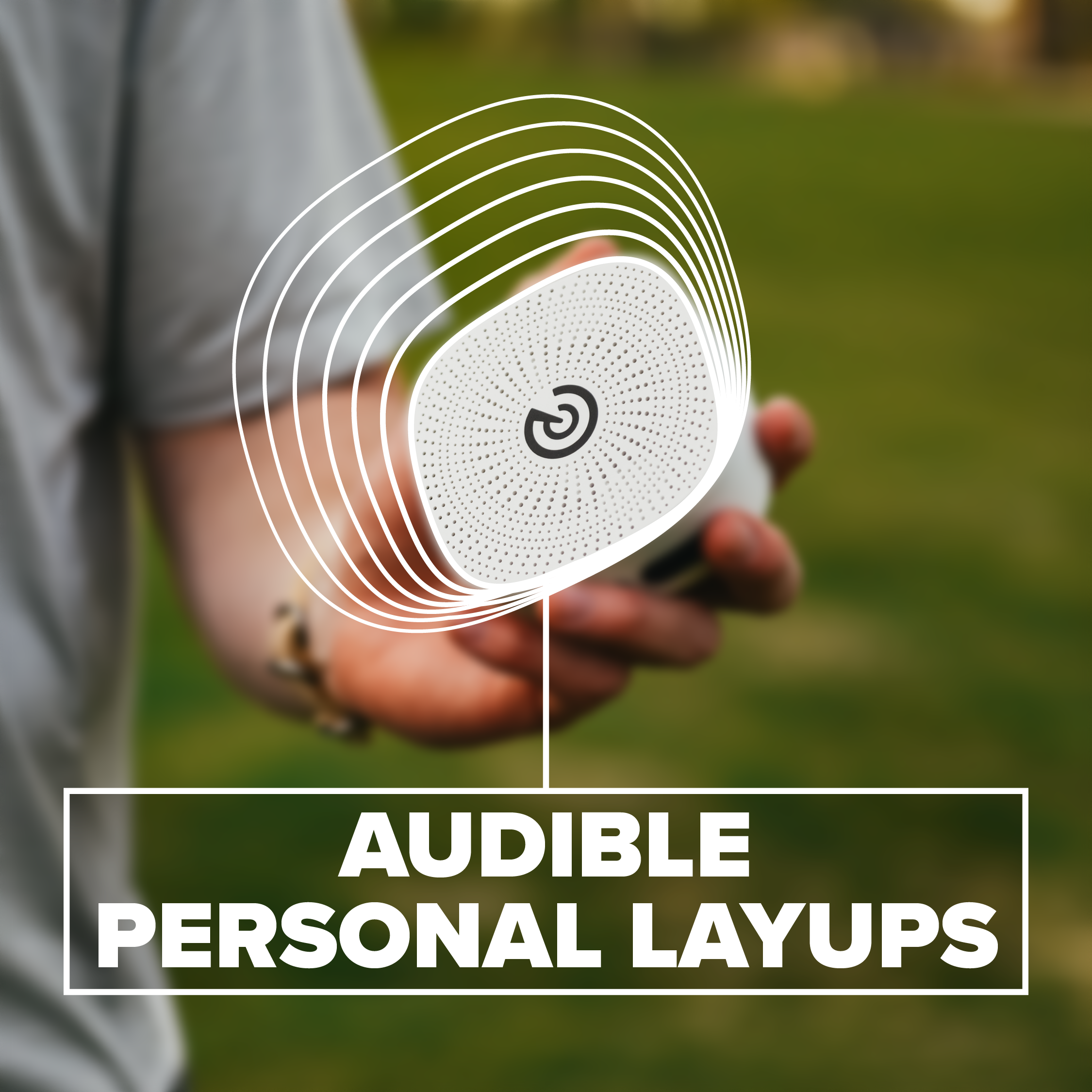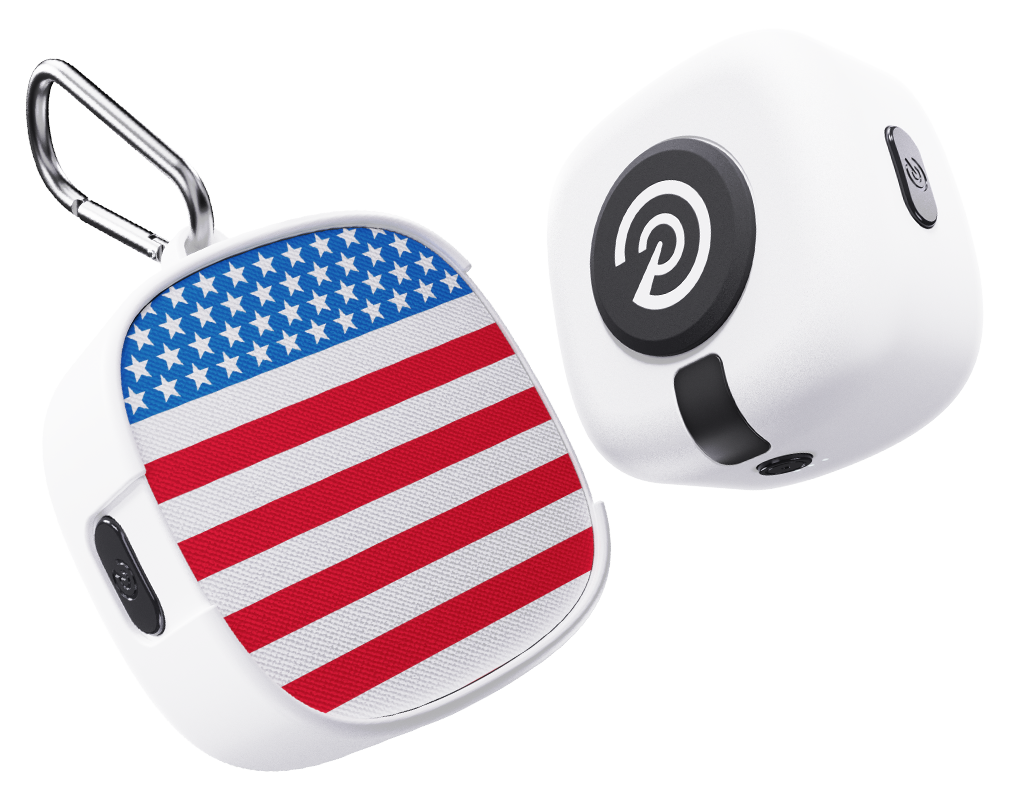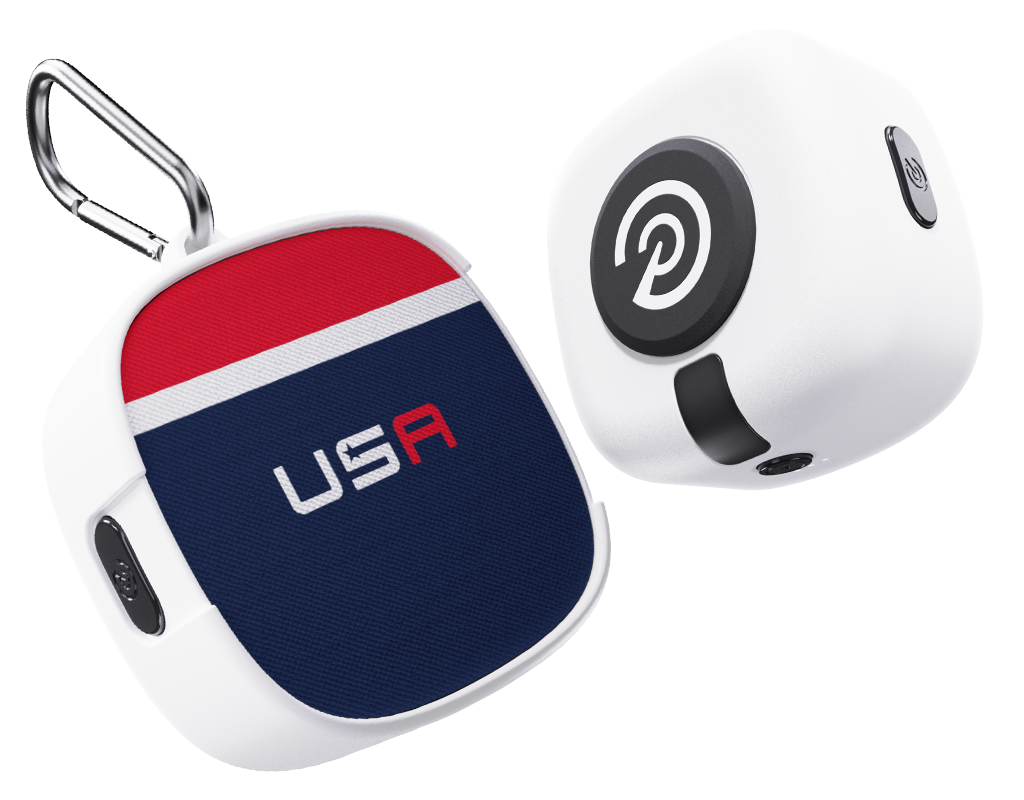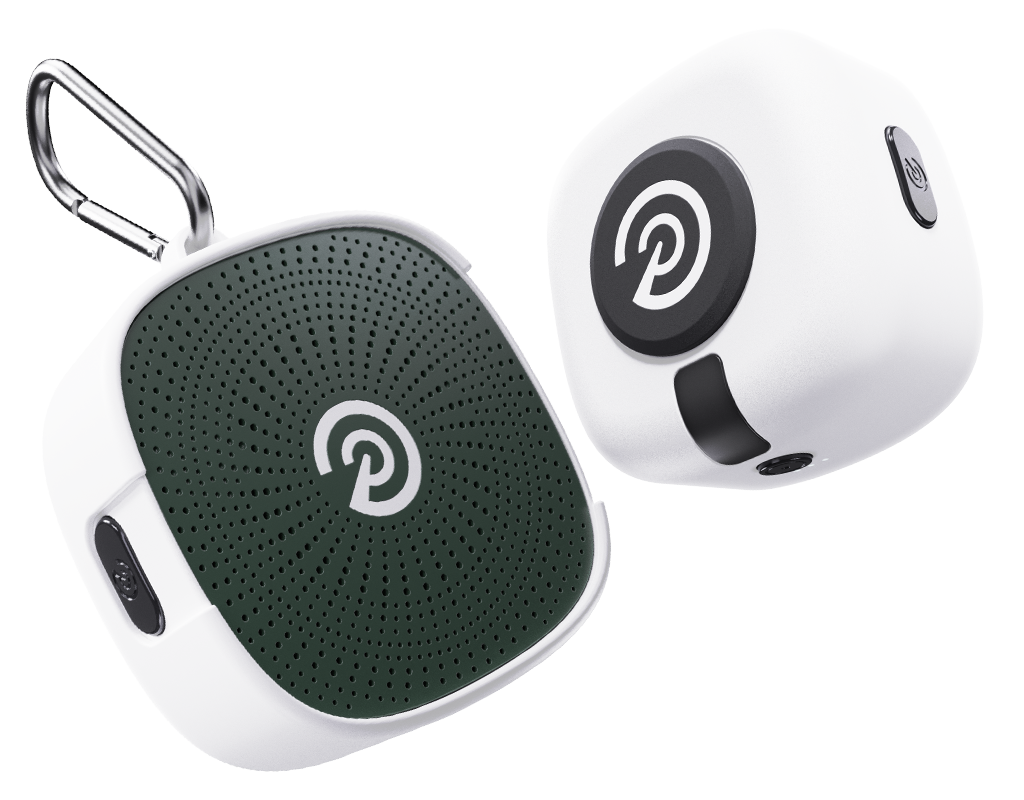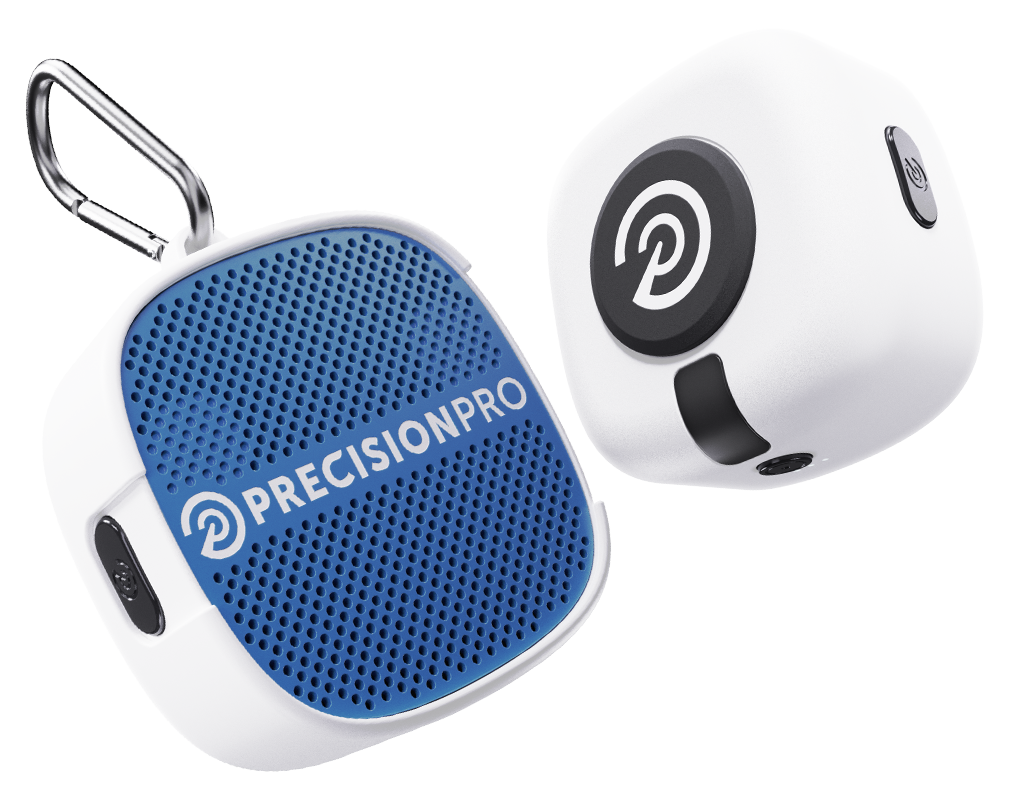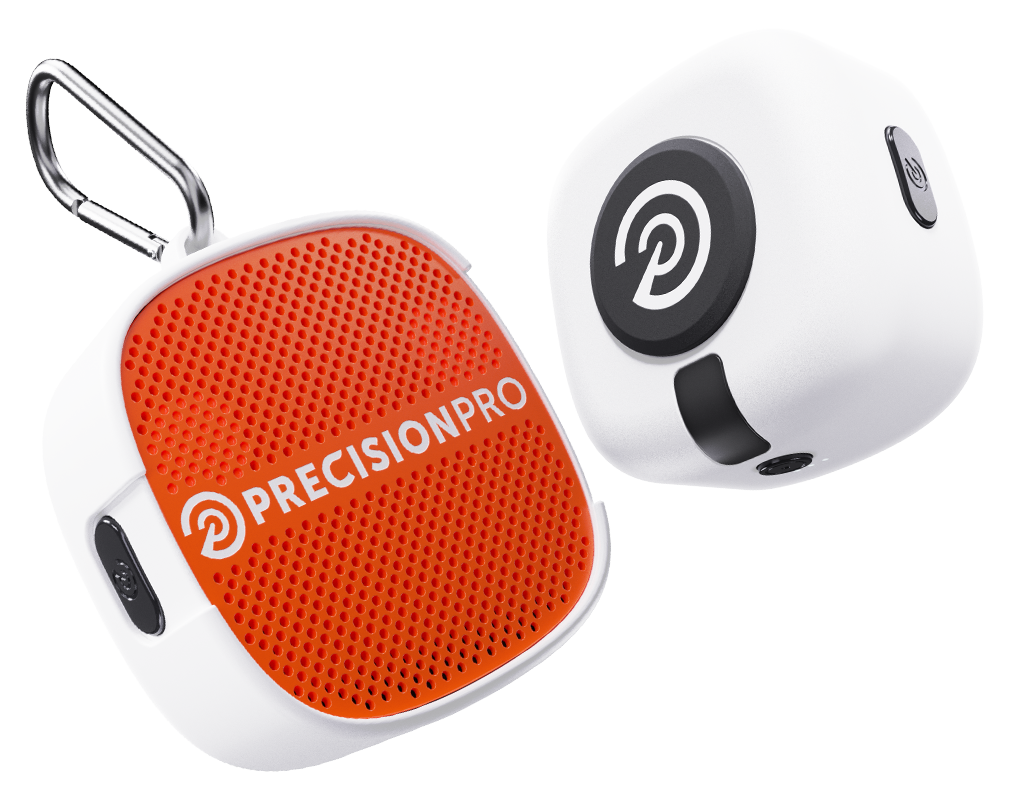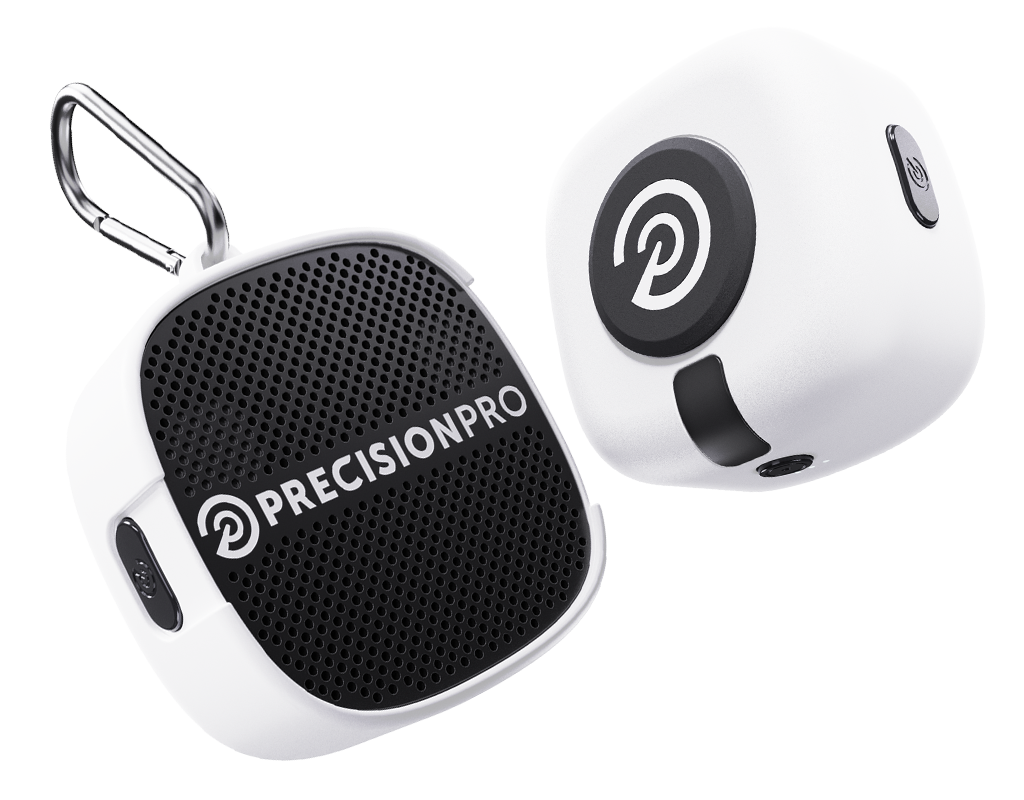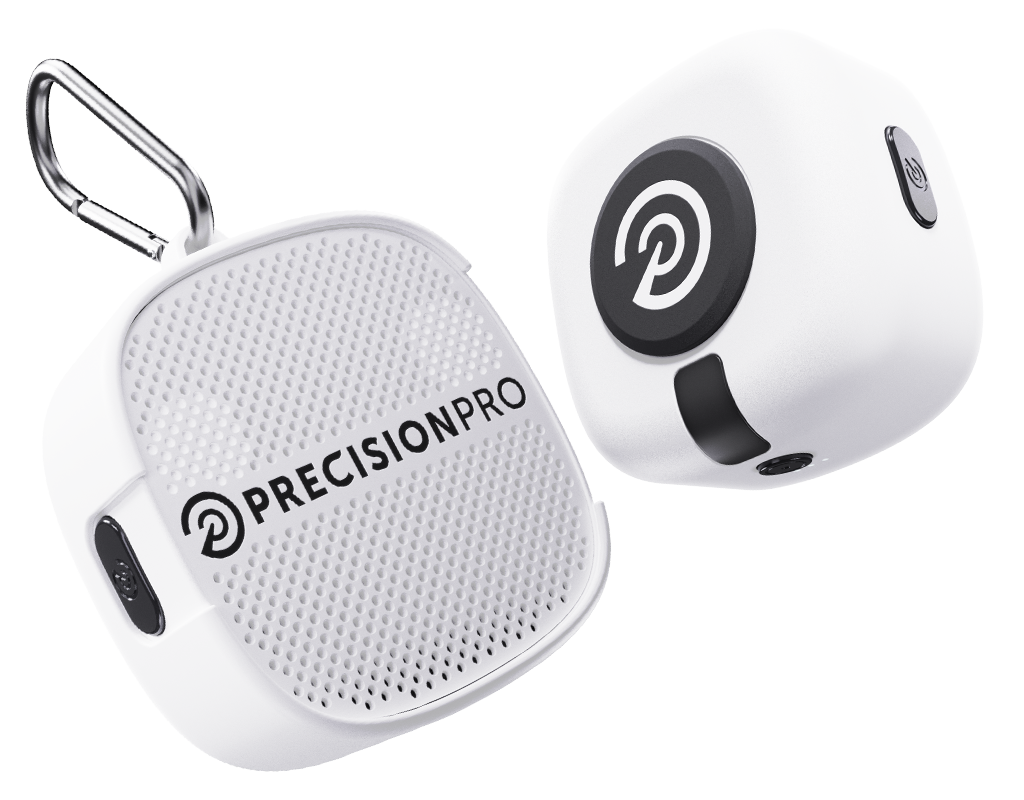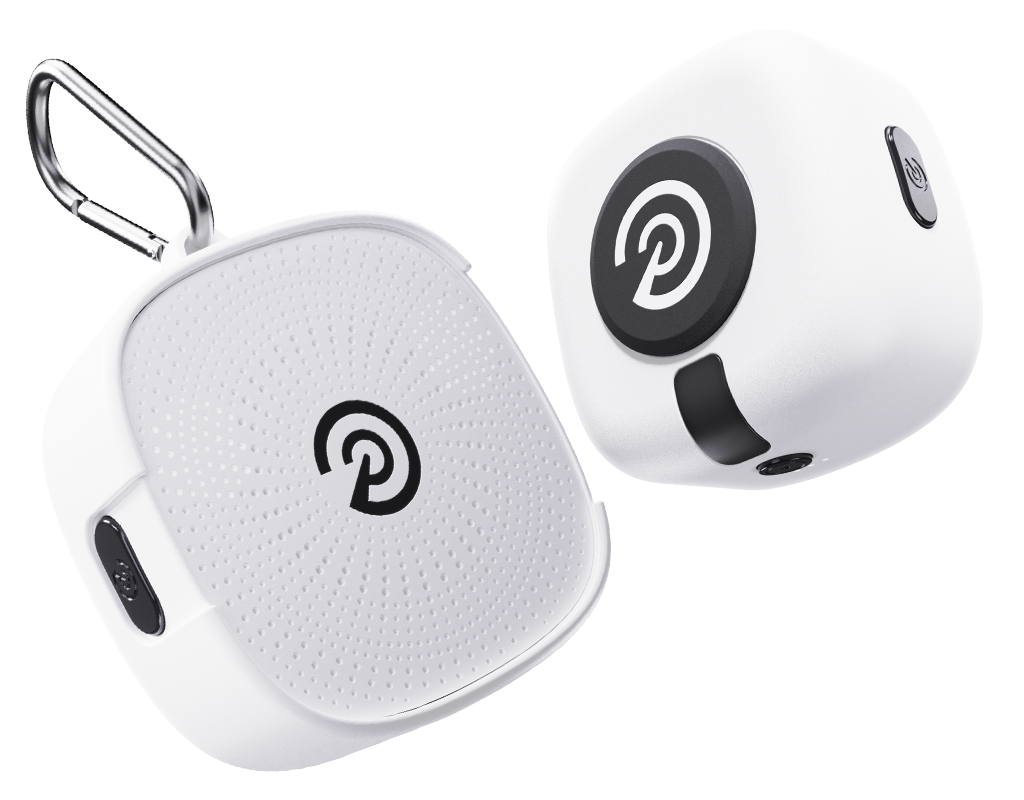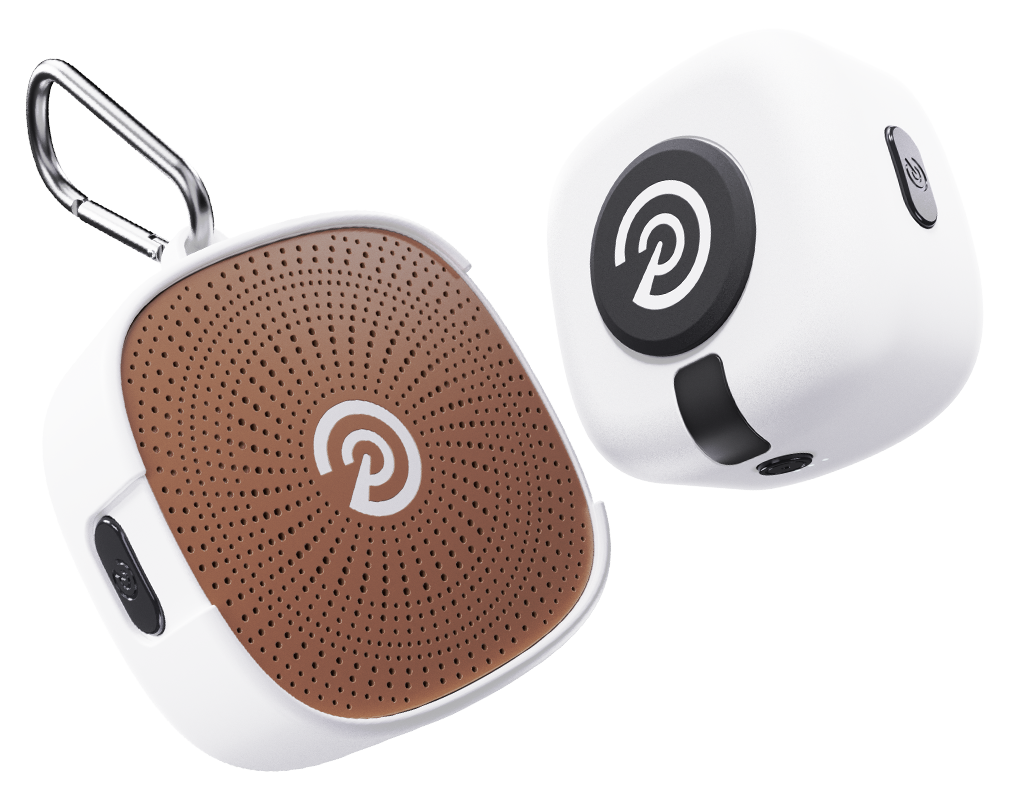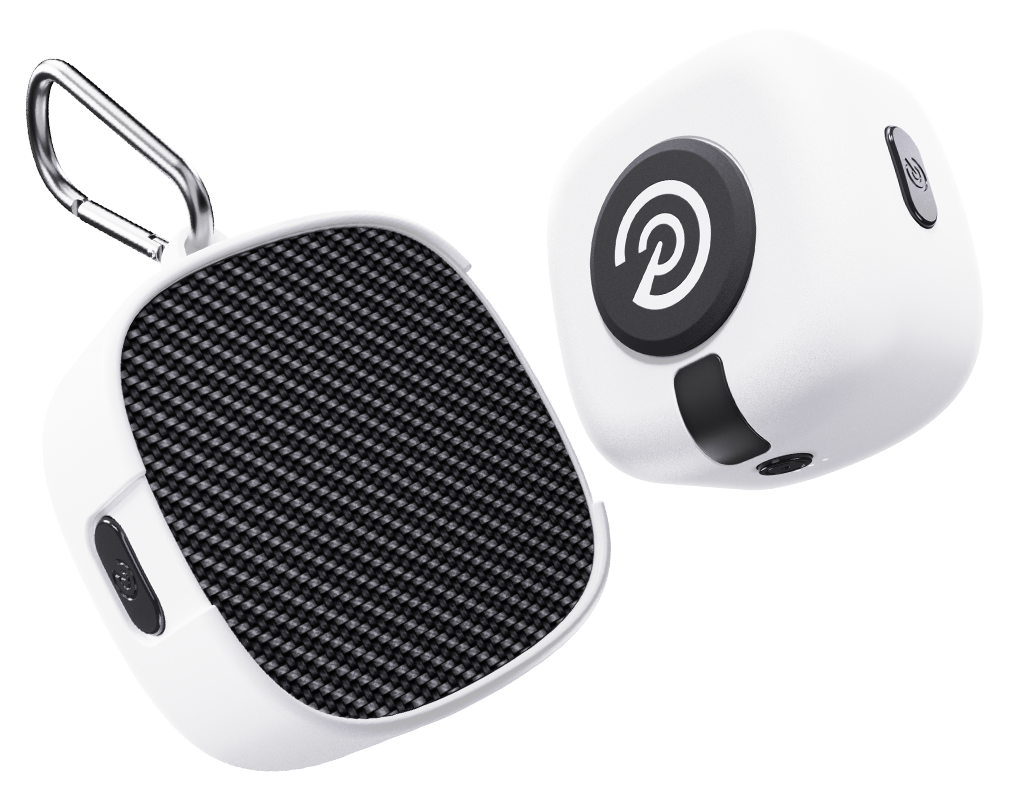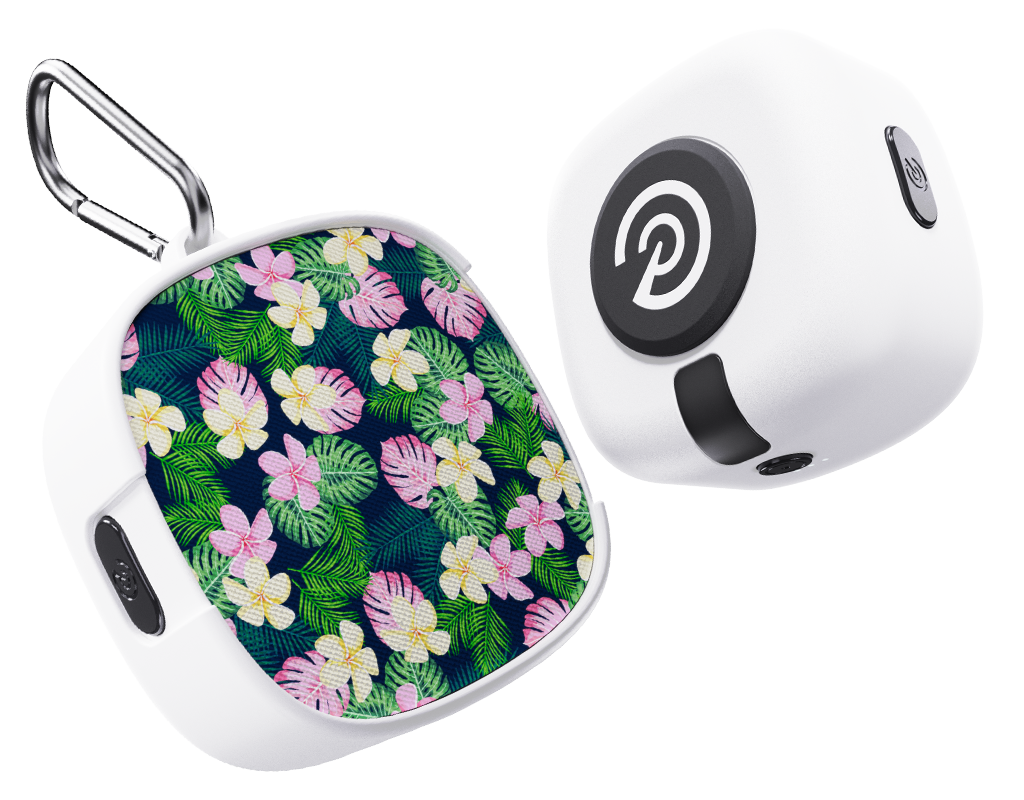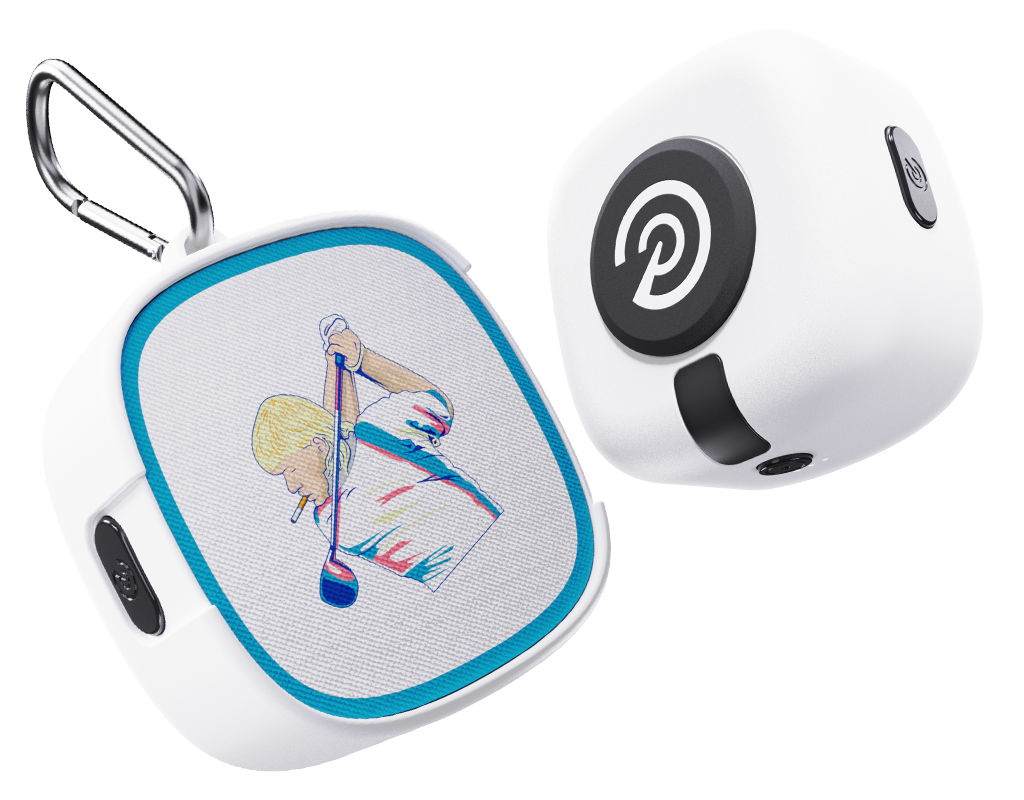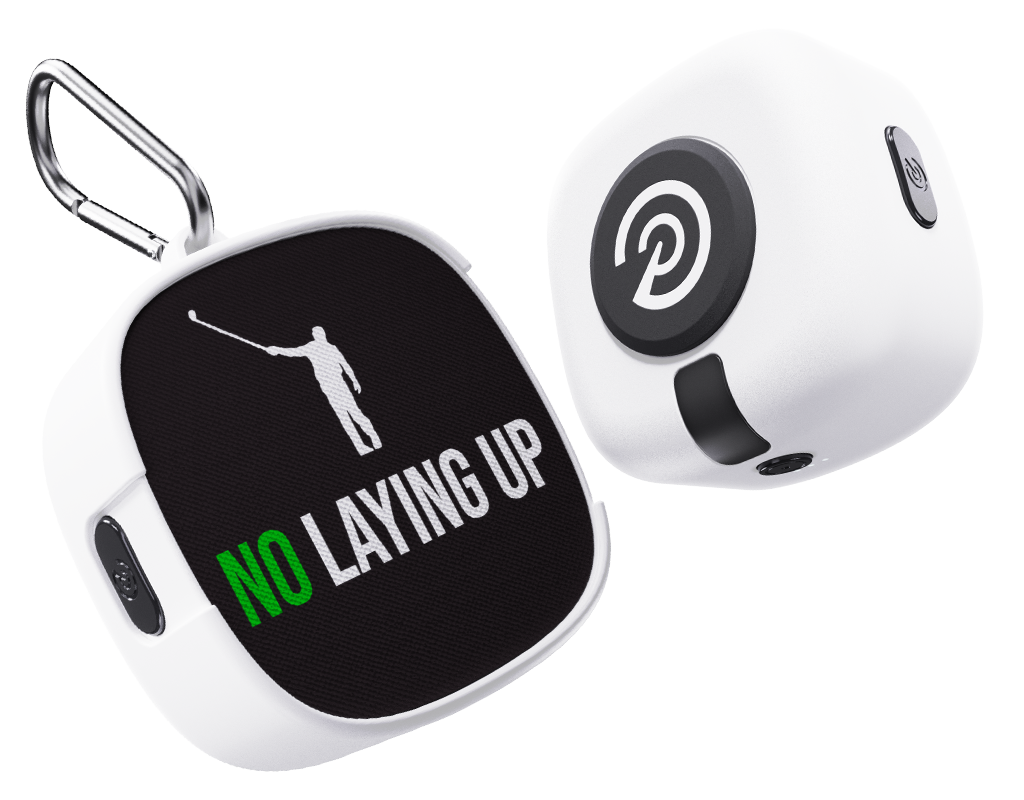 DUO GPS GOLF SPEAKER
---
SPEAKERS DESIGNED JUST FOR GOLFERS.
Looking for your perfect companion on the golf course? Look no further than the Duo speaker. With its compact, water-resistant, and customizable design, it's the ideal choice for any golfer. Clip it to your bag or stick it on your cart and enjoy premium audio for up to 10 hours, while getting your game dialed in with audible GPS distances.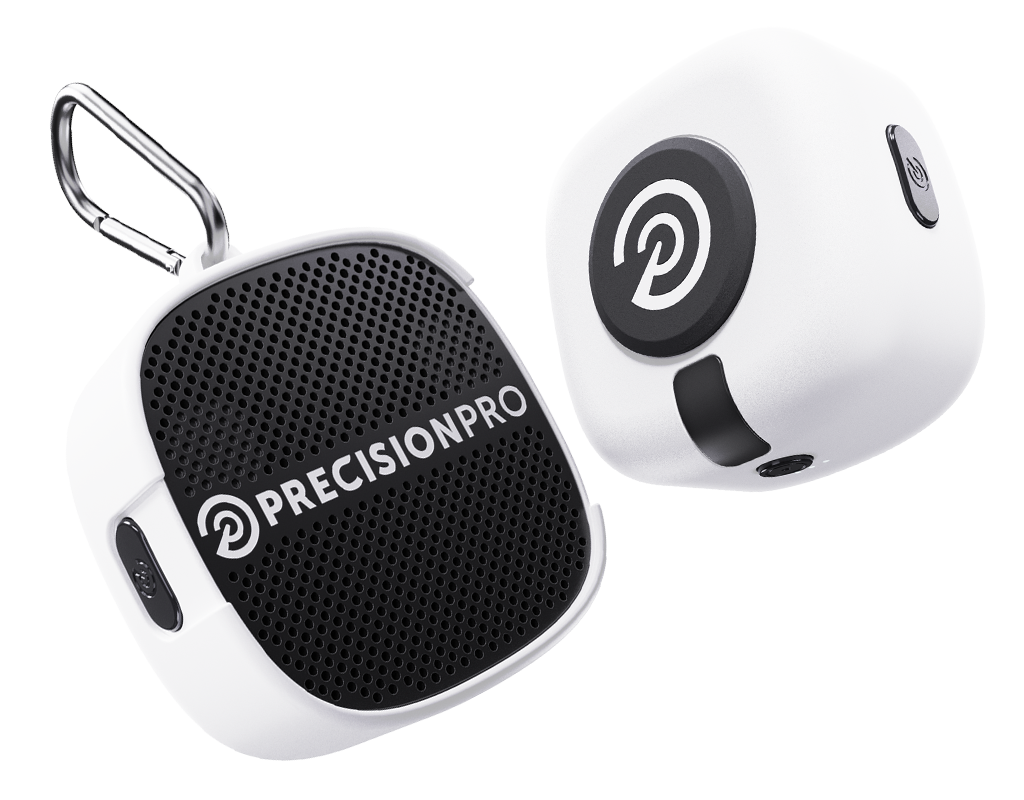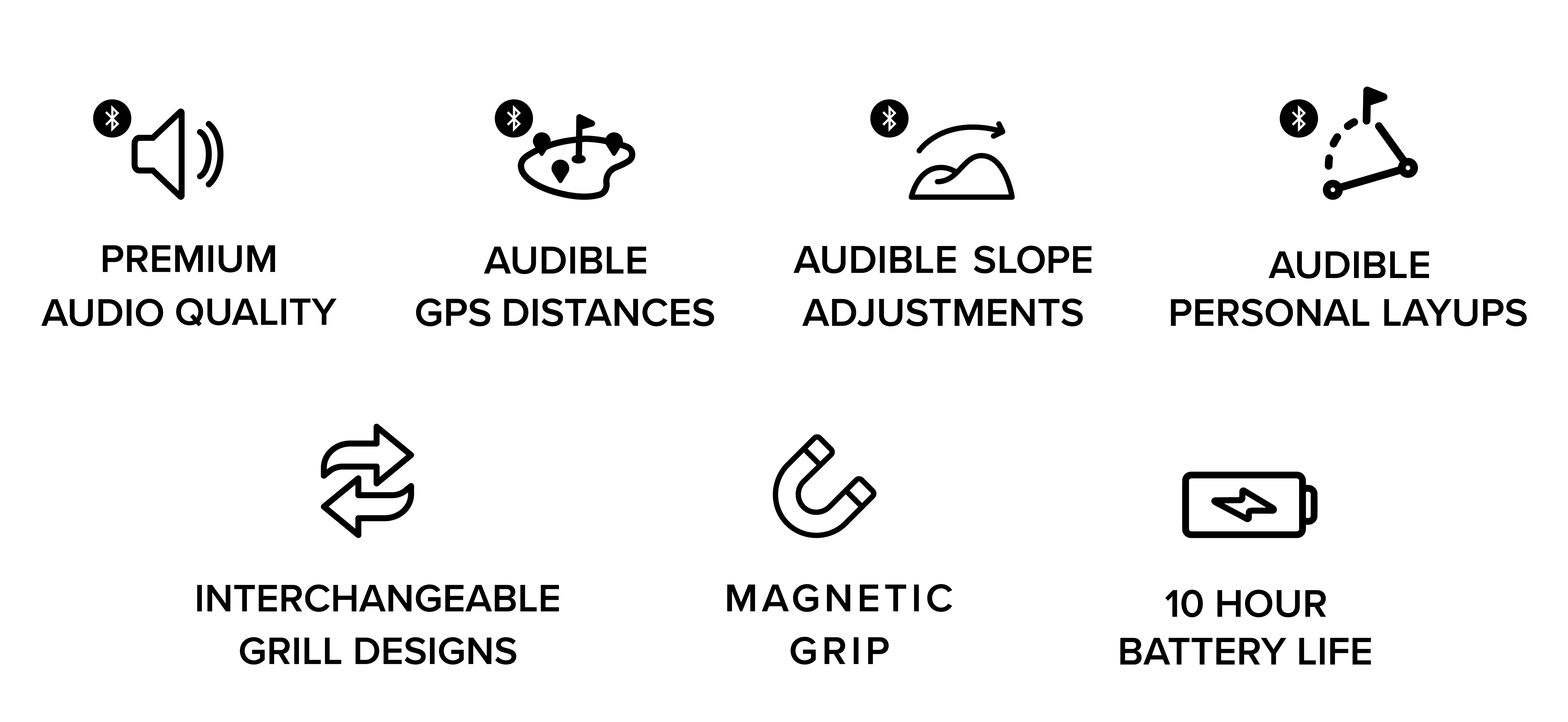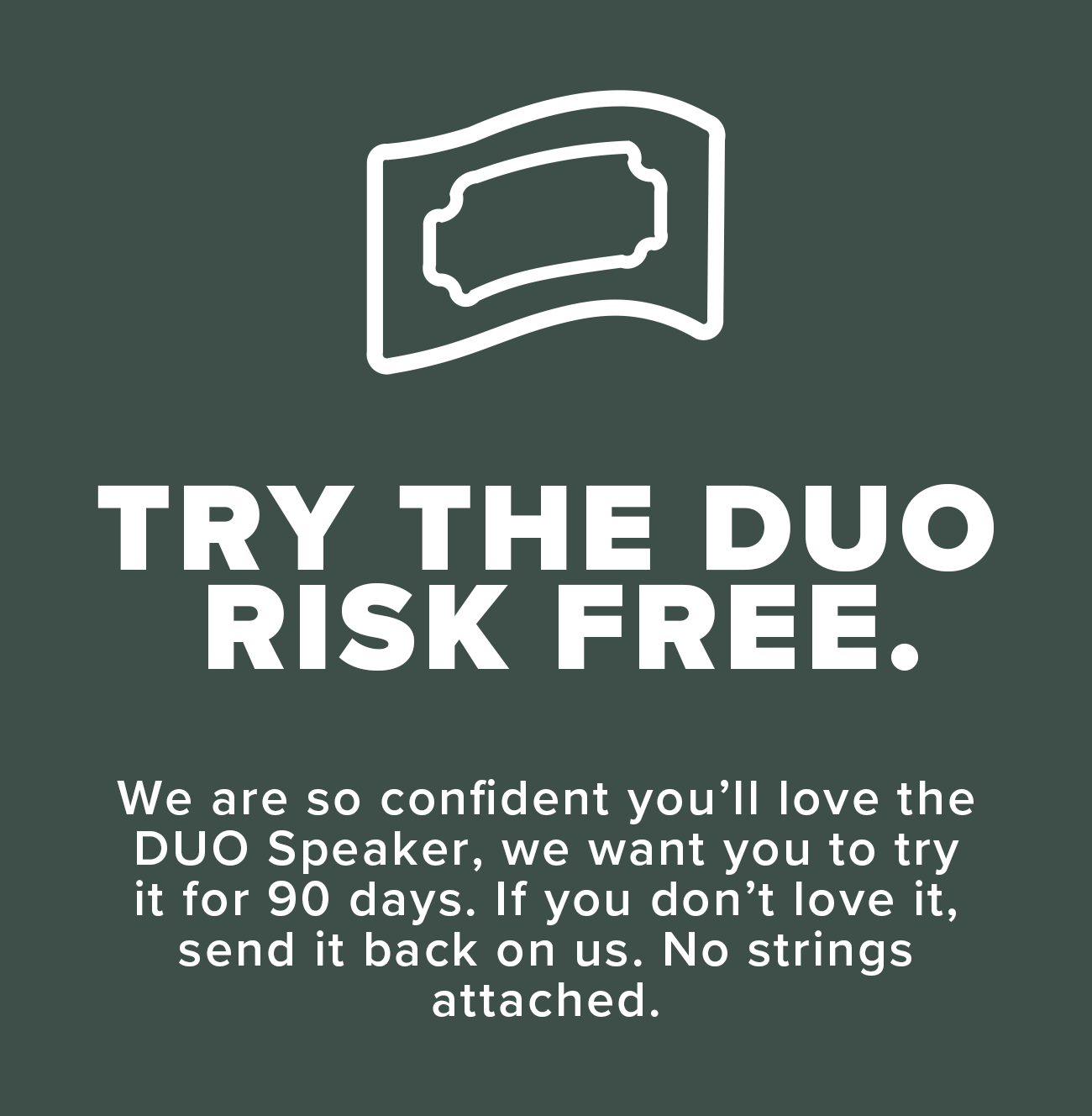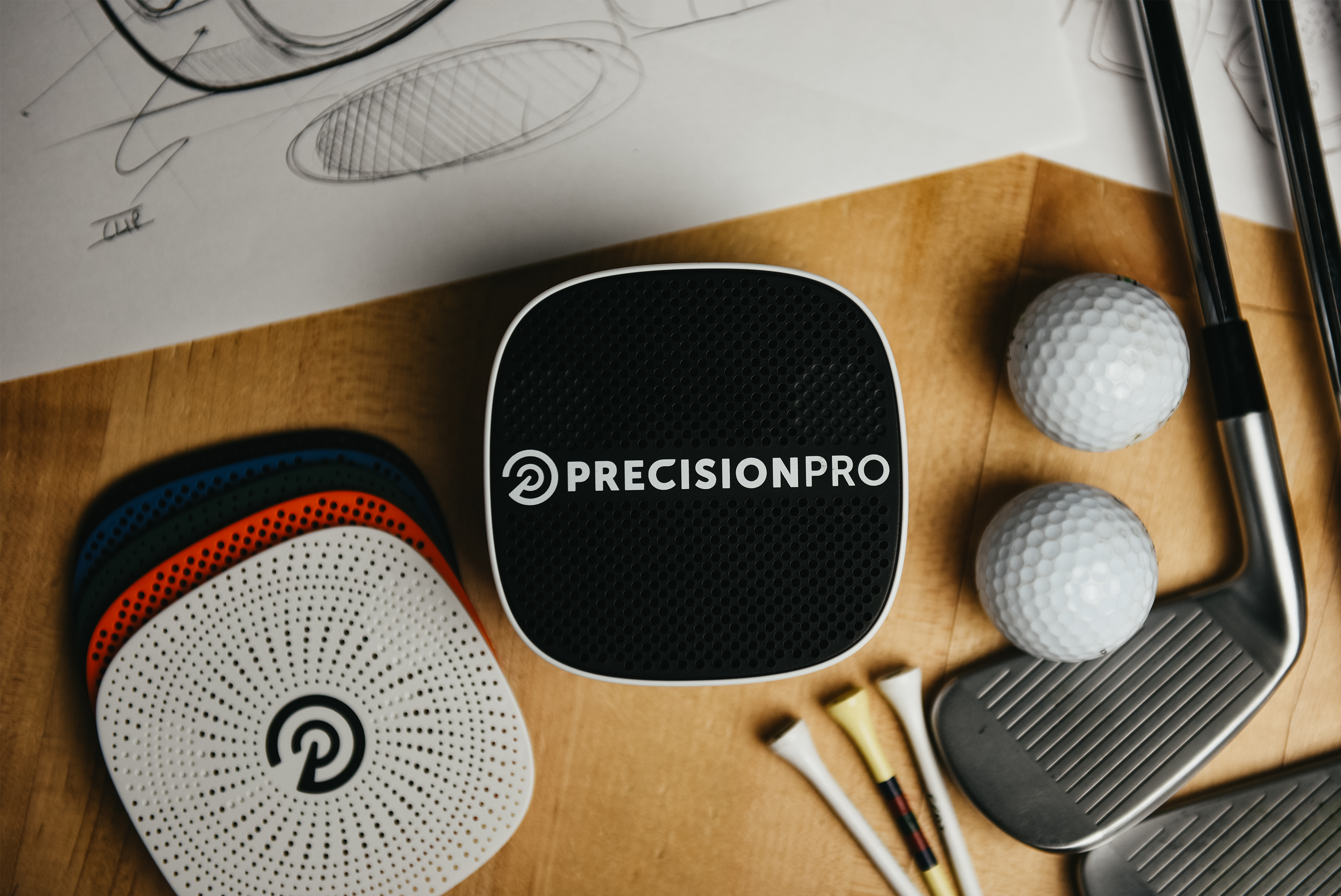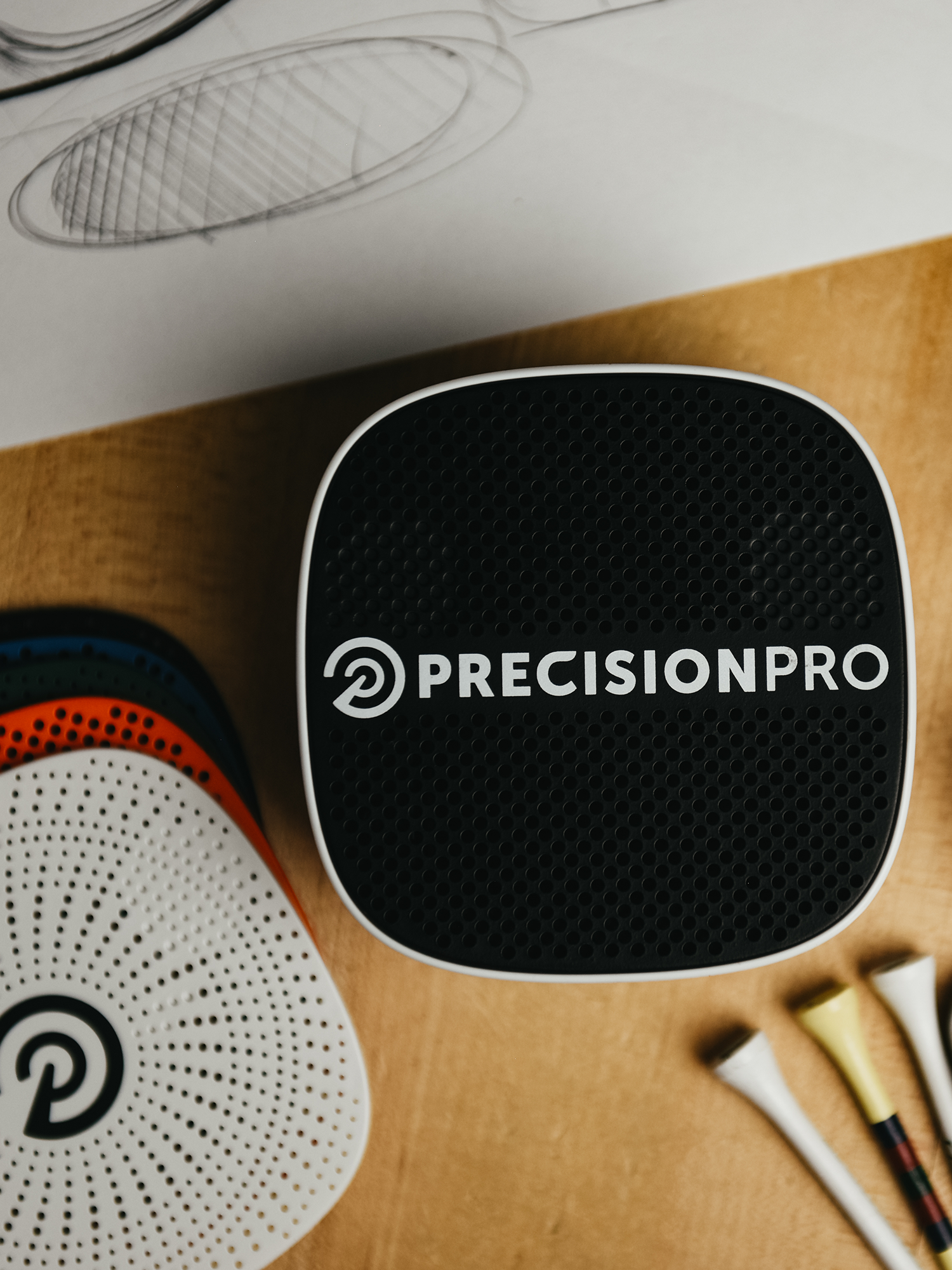 What is the battery life of the Duo speaker?

The Duo speaker will last for 6-10 hours on a single full charge, depending on volume level and how many time you request a distance from the audio caddie.

How far away can my phone be from the Duo speaker before disconnecting?

Your Duo speaker should have a strong connection of at least 25-50 yards depending on the environment, or if obstacles are between your phone and the Duo.
How do I change the grill on my Duo?

Press your thumbs into the bottom edge of the Duo grill until the top of it pops up. Then, slide the grill up and remove it from the speaker. To add a new grill simply place it on the front of the speaker so that the magnets are lined up and snap into place.
Is the Duo water resistant?

Your Duo smart speaker is water-resistant but not waterproof. You should not allow your Duo to be submerged in water, but it will continue to work in a light rain.
Is my course included in the Precision Pro App?

To see if your course is included, download the Precision Pro Golf app and search for your course. The Precision Pro App comes pre-loaded with over 37,000 courses with more being added regularly. Want to add a course? Simply let us know and we'll get it added for you. Please note adding courses can take 2-3 weeks after the request is received.
What type of charging cable does the Duo speaker use?

The Duo uses a USB-C cable. A USB-A to USB-C cable is included with your Duo.
What is the product warranty?

The Duo comes with a 1 year warranty.
This product has no reviews yet.